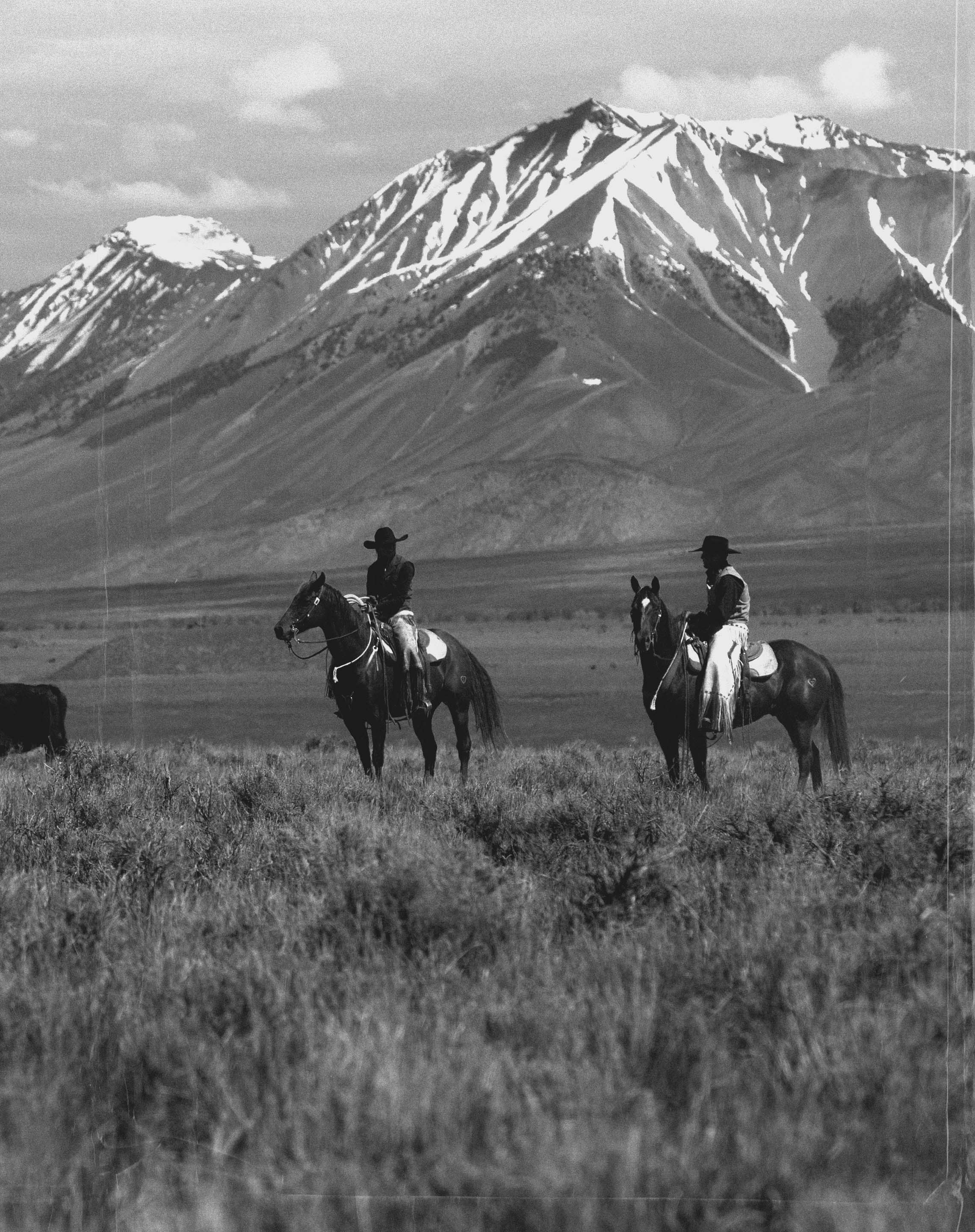 built on purpose for your purpose
You inspire every stitch, seem, zipper and material we make. Everything we do is tried and true and up to any task, just like you.
RangeWax®
You can always count on the weather not cooperating. This fact of life out on the open range inspired the creation Schaefer RangeWax® in 1992. To modernize the classic oilskin we developed a next level weather-proofing that uses wax in place of oil creating a shield against inclement weather without the traditional oily feel or smell. It's the second skin you're trying to keep dry while mother nature is throwing her worst your way.
Explore Rangewax
Fenceline®
If you can't don't adapt real quick out here you're in real trouble. Schaefer Fenceline® Canvas was created in 1982 to protect you from the ever-changing elements and keep you comfortable. Made of investment grade 11 ounce, 100% cotton canvas and finished with a weather resistant layer with different insulations linings, you'll find it on the backs and in the saddle bags of working cowboys, horsemen and ranchers everywhere.
Explore fenceline
Brushcloth®
The toughest conditions call for the toughest materials. We created Schaefer Brushcloth two decades ago to shields riders and hunters from the barbed brush and bramble while moving through hard country. Basically thorn proof and damn near indestructible this heavyweight investment grade 15 oz. canvas is 100% cotton. It's breathable and has a weatherproof finish making it a staple in our large selection of lined and unlined coats, vests and dungarees.
explore brushcloth

FOR LAND
For some dirt is impossible to clean from calloused and cracked hands. A lifetime of tirelessly working the earth has ground the grit deep into their bones. They are forever a part of the land they love. Our apparel exists to safeguard those sturdy souls from the harsh realities of life devoted to the land and keep them comfortable in every situation
SHOP GUYS
SHOP GALS
FOR LIFE
A life set outside is a life set free. There's a certain few of us who can't be corralled and refuse to be ridden. We spend our days pursuing our passions in the great unknown and our nights under a ceiling of fast-moving clouds ghosting past the stars. If the wild is where you find yourself, you're in good company. Every piece of our apparel is crafted to be as strong, capable and relaxed as you are out in your element.
SHOP GUYS
SHOP GALS